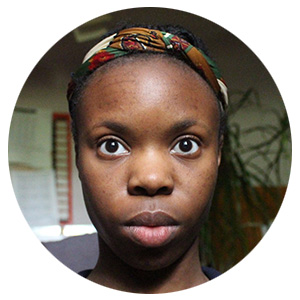 Curator with a keen interest in both art and aesthetics as a mode of communication.
Nkechi uses visual arts as a means of presenting, preserving and exploring culture, both contemporary and classical. Her career began in curating events for exhibitions and fashion shows for organisations including Vogue, V&A and London Graduate Fashion Week. She is now designing and producing community arts projects for her local area.  
Using creative practices to explore topics like class, politics and economic futures. Most recently, Nkechi curated and produced a series of workshops which delved into local politics through illustration, theatre and design. This was part of the annual Deptford X festival supported programme and further funded by The Albany's Rebel legacy fund. Currently a Future Producer resident at Somerset House, Nkechi is eager to further her practical curatorial experience.