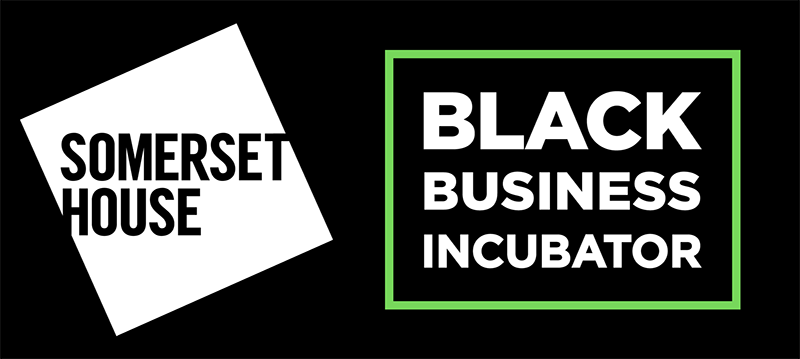 Developed in partnership with Mentor Black Business and sponsored by Morgan Stanley, the Black Business Incubator at Somerset House aims to help early-stage Black entrepreneurs unlock their full potential and allow their creative enterprises to thrive.
The hybrid (in-person and virtual) programme provides participants with monthly expert-led masterclasses, mentorship from industry specialists, free access to a co-working space, as well as a variety of community events. This is because we believe entrepreneurial success relies on being part of a supportive and inclusive creative community.
The first cohort of 15 entrepreneurs joined the Incubator in May 2021. Following this, with support from STRIDE, the second cohort of 35 Black-led businesses joined the Incubator in January 2022.
"The BBI has further empowered me to feel confidence in my business skills. Being in an office environment gives me a clearer head to think, feel relaxed and work. The opportunity to network with other BBI companies is invaluable and motivationally enriching."
Akosua Boakye, AkomaAsa Performing Arts, BBI Cohort 1
Applications for the third cohort are now open, the deadline for applications is Sunday 19 June at 17.00.
 
What is the Black Business Incubator?
This twelve-month programme provides a combination of co-working and project space as part of Somerset House's extensive creative community. BBI Members will also benefit from mentorship and interactive masterclasses led by leading professionals in the creative industries. 
 
The programme builds on the success of Mentor Black Business, combined with Somerset House's creative ecosystem and networks. The Black Business Incubator is part of Somerset House's wider Anti-Racism Pledge.
COULD IT BE YOU?
Are you an ambitious creative entrepreneur who is motivated to build your business skills to create sustainable growth? We're looking for 15 Black- led creative businesses that are embracing innovation, pushing boundaries and making an impact. 
We welcome you to apply if you: 
Identify as Black or Mixed-race, and are based in the UK 
Have launched a product or services business within the UK that is less than 3 years old
Operate within the creative sector: this includes fashion, film, media, design, photography, gaming, marketing and advertising
Are motivated to gain skills and knowledge to help you grow a profitable and sustainable business
Are passionate about building your network and engaging in a 6-month mentor relationship
Are of any age
Cohort 1
Meet the members of the first cohort of the Black Business Incubator, who started the programme in May 2021.
Cohort 2
Meet the members of the first cohort of the Black Business Incubator, who started the programme in January 2022.
If you have specific questions about the programme, please email
blackbusinessincubator@somersethouse.org.uk
HOW TO APPLY
Applications to be part of the 3rd cohort of the Black Business Incubator are now open! The deadline for applications is Sunday 19 June at 17.00.