Thank you to our industry partners who have supported our pioneering Creative Careers Academy
2019-20: Creative United, Fuel, Sound and Music, Akram Khan Company, Hofesh Shechter
2018-19: British Fashion Council, Creative United, Fuel, Improbable, Mighty

Akram Khan Company produces thoughtful, provocative and ambitious dance productions. Akram Khan takes human themes and works with others to take them to new and unexpected places – embracing and collaborating with other cultures and disciplines. The dance language in each production is rooted in Akram Khan's classical Kathak and contemporary dance training and his fascination with storytelling. 

Sound and Music's vision is to create a world where new music and sound proper's, transforming lives, challenging expectations and celebrating the work of its creators. Sound and Music is excited to announce the eight composers and creative artists who will be our New Voices 2019. New Voices is Sound and Music's major Artist Development programme, lasting 18 months with an annual intake.
 
A boundary-breaking dance company that produces exceptional work created by Hofesh Shechter, with at their core a diverse tribe of extraordinary international dancers. They believe that dance has the ability to prod and poke and tap into our deepest emotions; a visceral part of ourselves that we rarely access in modern life. They dance to know what it feels like, not just to live, but to be alive. In all their work, they strive to move themselves, and their audiences, beyond reason.


The British Fashion Council is committed to developing excellence and growth in a sector that is a significant contributor to the British economy. We nurture, support and promote British fashion talent to a global market.
 

Creative United provides a range of financial products and services designed to enable the growth and development of the UK's cultural and creative industries.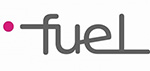 Fuel produces an adventurous, playful and significant programme of work - live, digital, and across art forms - for a large and representative audience across the UK and beyond.


Improbable has always made work that makes a difference. Our vision focuses on the changes we want to see for our community, our society and for the world.  Our vision is a world where dreaming is taken seriously.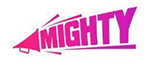 Mighty is an Independent Production Company  that specialises in Entertainment and Fact Ent TV shows.  The company was created by Lynn Sutcliffe and Hugh Rycroft who have been responsible for some of TV's biggest hits.