Running as an extension of Now Play This, Game Changers provides an in-depth look at the creative process behind game design.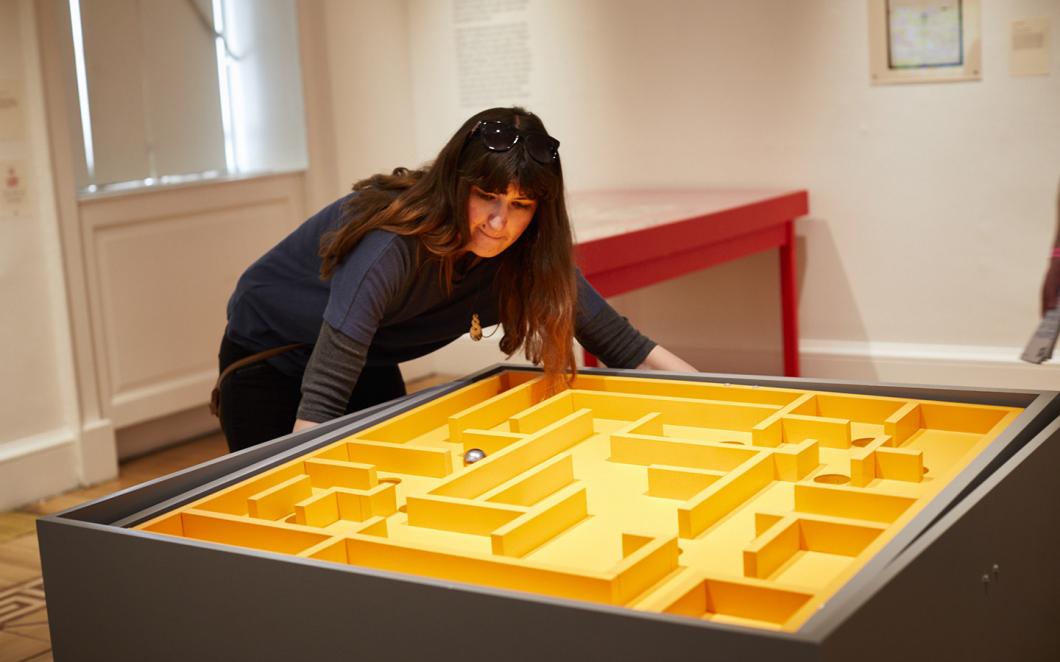 A timeline tracing how traditional forms of chess, billiards and mazes have evolved with a selection of contemporary examples – both physical and digital - is on show for visitors to try, including:
Four regional variations of Orthogonal/Diagonal, Nova Jiang's modified chess sets which showed at Now Play This in 2016. Inspired by traditional Bauhaus chess sets, the pieces' physical shape indicates how they should move.
A playable installation of Zach Gage's Really Bad Chess, a digital game that recreates chess with a random selection of pieces for each player.
Home Turf, by Ed Saperia, a distorted billiards table that combines the normal challenges of billiards with a deliberately difficult shape.
INKS by State of Play, an on-screen game within a physical pinball-style environment – derived from more traditional forms of billiards and bagatelle.
Maze, a challenging, two-player table-top maze game by sculptor Alexander Berchert.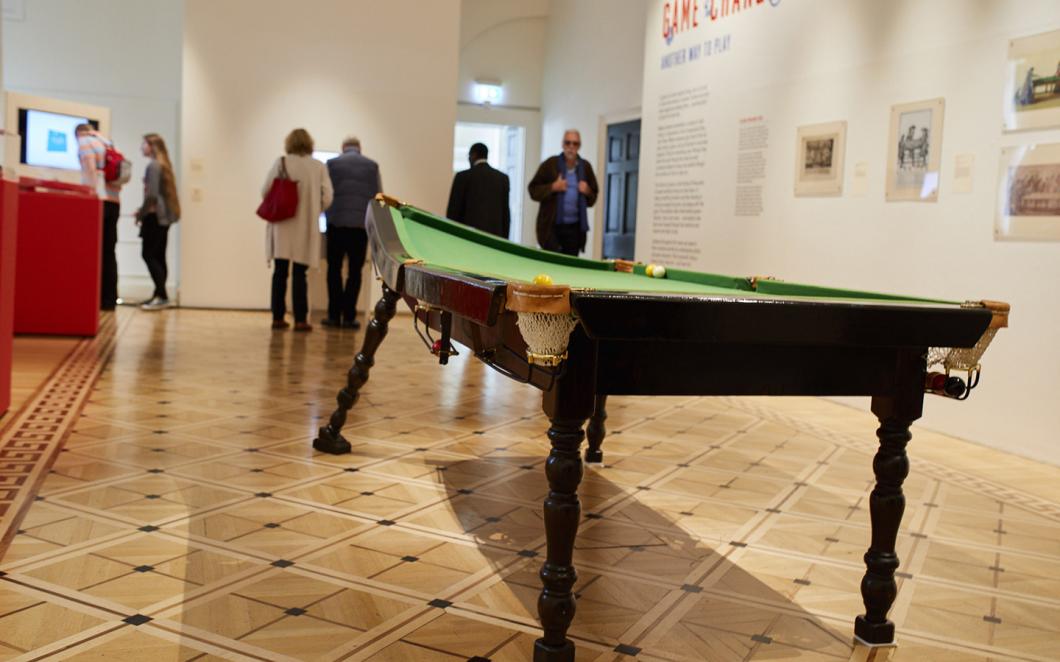 Pop-up shop
An exclusive range of specially sourced books and games are available from our Game Changers pop-up shop. 
A selection of exclusive items are also available from our online shop.